Address: 2nd Floor, 3273 Parsons Road, Edmonton, Alberta, Canada T6N 1B4
Phone: 780-851-5599
Email: Info@EdmontonFingerprinting.ca
Monday to Friday: 9 AM – 5 PM
Saturday: 10 AM – 4 PM
Statutory Holiday Weekends: Closed
No wheelchair access, and no public washroom is available at this location.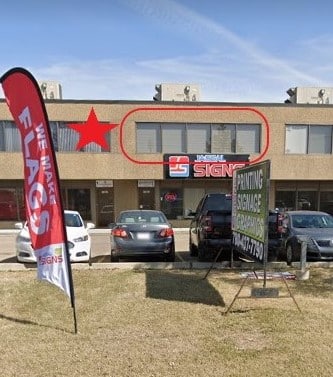 Edmonton South Booking System
Two pieces of original valid IDs (one of them must be a photo ID) are required for all fingerprinting services (No valid IDs, No Fingerprinting, and will be marked as no-show)
Note on IRCC Requests:
Our offices provide fingerprinting services for fingerprint-based criminal record checks from the RCMP to support applications for Canadian Citizenship, Permanent Residence, etc.
This is not for Biometrics Collection through Service Canada. If you paid a fee for biometrics collection on the IRCC website when submitting an application for a visa, study permit, work permit, etc., and received a letter from the IRCC requesting BIOMETRICS, you will have to follow the instructions and complete the request at a Service Canada office.
Parking & Public Transit
Free Parking
Free parking is available at the front of the building and on 33 Ave. Scramble parking, and no assigned stall.
Public Transit:
ETS Route #523 is available. Bus Stop ID: 3093 (Parsons Road & 34 Avenue)
If you are not sure which service to choose, just click the button and we will guide you through.