Fingerprinting and Screening Services in Alberta, Canada
RCMP Fingerprints You Can Rely On
Edmonton Fingerprinting Services is a division of Check Made Easy Inc., and we are accredited by the Canadian Criminal Real Time Identification Services (CCRTIS) branch of the Royal Canadian Mounted Police (RCMP) to provide fingerprint-based Criminal History Checks.
At Edmonton Fingerprinting Services, we work hard to ensure acquiring fingerprint-based Criminal History Checks is a quick and simple process, and we are fully committed to delivering services that guarantee speed and accuracy.
As well as providing fingerprint services in Canada, we also provide name-based criminal record checks and police clearance verifications. We specialize in digitized ink fingerprinting for people living outside Canada to obtain a certified criminal record check/police certificate from the RCMP.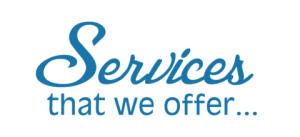 Not sure which service to choose, just click the button and we will guide you through.
Book Your Fingerprinting Appointment Online Today
Whether you need passport photos in Alberta or RCMP fingerprints for a criminal background check, we're here to help. Book your online appointment with our experts today, and we'll guide you through the process—step by step.