Reliable and Accurate Pre-Employment Screening in Canada
If you want to make sure that your preferred candidates have been truthful during the recruitment process, our pre-employment screening services in Alberta, Canada have got you covered.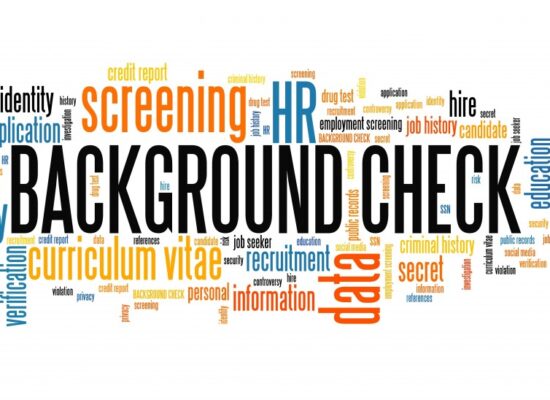 What is Pre-Employment Screening
Pre-employment screening in Canada involves a comprehensive background check to verify a candidate's employment history and credentials. At Edmonton Fingerprinting, we operate stringent pre-employment checks in Canada that include a selection of detailed verification processes.
Employment Verification in Canada
Our experts will perform detailed checks to verify the claims made by your candidate during the selection process. These checks cover issues such as work history, work dates, skills, experiences, and achievements.
Education Verification in Canada
We will delve into your candidates' educational backgrounds to ensure they are qualified for your vacancy. We will provide evidence of certifications, training, attendance, and anything else related to the candidate's educational history.
Driver's Abstracts in Canada
If your vacancy requires a clean driver's license, we'll perform the necessary checks for your peace of mind. Our experts will search the records for up to 10 years of data on moving violations, convictions, accidents, suspensions, and disqualifications.
Public Safety Verification
If your prospective employees will need to handle cash or sensitive information as part of their daily duties, you will need to know they can be trusted. Our public safety verification service includes checks against national databases for evidence of wrongdoing. If the candidate has ever been declared bankrupt, convicted of fraud, or formally sanctioned in any way, we'll let you know.
Reference Checks
We'll save you the time and hassle of chasing up references by doing all the hard work on your behalf. We'll contact the references provided to verify the candidate's trustworthiness, work history, reliability, and suitability for the role. We'll then provide you with a full report.
Employment Verification in Canada for Your Peace of Mind
Employment and education verification might seem like a lot of hard work, but it could save you time and money in the long run.
With stringent pre-employment screening in Canada, you can:
Improve your recruiting

Reduce your staff turnover

Increase productivity by recruiting the right people in the right areas

Uphold your organization's reputation

Reduce personnel costs

Save time

Find employees who have the character and personality that will add value to your business
Our pre-employment screening services in Alberta are delivered by experienced experts. To find out more or to book an appointment, contact us today. 
Why Choose Us for Pre-Employment Screening in Canada
Here at Edmonton Fingerprinting Services, we understand the importance of sound recruitment. Getting the right people in the right places is crucial to the long-term success of any business. That's why we've developed a process that puts your organization's best interests first.
When you choose us for pre-employment checks in Canada, you're guaranteed:
A comprehensive checking processes

Access to the latest national database

Full and detailed reports on candidate backgrounds

A friendly, professional service

Guaranteed accuracy

A transparent approach to pre-employment screening in Canada

Our customer satisfaction guarantee
Whether you want to verify a candidate's resume details or get an idea of a prospective new hire's character, we can help with reliable and professional pre-employment screening in Alberta. Contact us today to get started.

If you are not sure which service to choose, just click the button and we will guide you through.